Friday, February 08, 2008
Official GTA4 Website Launch!
Posted by
adamcs
at
17:03
. Category:
General
Rockstar Games have launched the official Grand Theft Auto IV website. The site contains new screenshots, videos, and info on the game, as well as a map of Liberty City. The site takes the form of a tourist guide, and is split into the following sections: People and Places, Recreation and Entertainment, and Goods and Services. Multiplayer and soundtrack info is "coming soon" according to the site.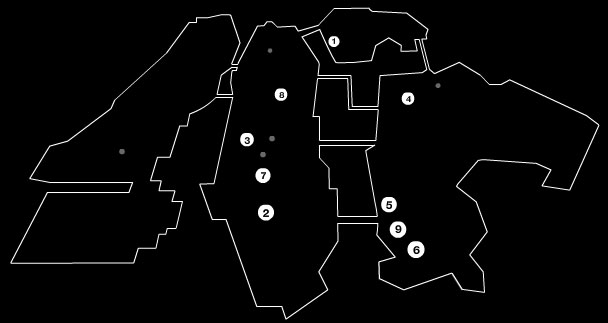 A rather vague map of Liberty City. Hmm... it looks suspiciously similar to the map discovered by Bluespot. ;)
What do you make of the new site? Discuss your thoughts at the forums.