Wednesday, September 16, 2009
New Screenshot. Online previews due shortly.
Posted by
adamcs
at
16:00
. Category:
Ballad of Gay Tony
Online previews of The Ballad of Gay Tony are due to be posted today at 5:30 PM GMT (12:30 PM EST) on popular gaming websites like 1up, GamePro, GameSpot, GameSpy, GamesRadar, IGN, Kotaku and Team Xbox.
Rockstar has released a teaser screenshot in anticipation of the previews: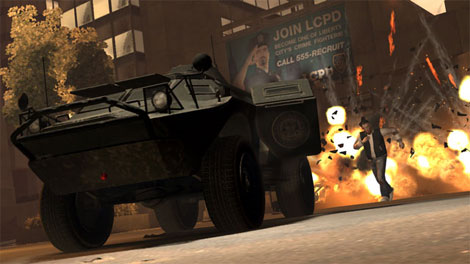 New vehicle in The Ballad of Gay Tony: APC (Armoured Personnel Carrier)