Wednesday, February 10, 2010
Episodes from Liberty City Title Update for X360
Posted by
adamcs
at
17:56
. Category:
General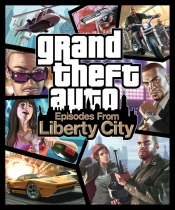 A title update for the Xbox 360 versions of Grand Theft Auto: Episodes from Liberty City and Grand Theft Auto IV is now available via Xbox LIVE. The update includes the following changes:
The upwards velocity of parachutes is now capped
Bowling alley 'invisible pins' are now fixed
Updates have been made to prevent players modifying stats for online games
Infinite Nitro is now fixed
You will be prompted to download the update the next time you sign on to Xbox LIVE.