Thursday, March 18, 2010
Episodes from Liberty City delayed for PC and PS3
Posted by
adamcs
at
21:13
. Category:
General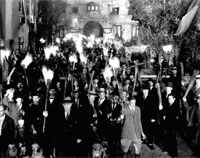 The PC and PS3 versions of Grand Theft Auto: Episodes from Liberty City have been delayed for two weeks due to a last minute game submission request from Sony to edit some of the in-game radio, television, and internet content.
Even though this is a PS3 issue, Rockstar has delayed both versions of the game so that "everyone can experience multiplayer simultaneously, take part in online events together, be on level ground on leaderboards, etc."
The new release date is April 13th in North America and April 16th in Europe.