News for October, 2007
Monday, October 29, 2007
Posted by
Tsuroki
at
22:12
. Category:
General
UPDATE: We've just received confirmation from Rockstar that these designs are *not* representative of what the final box art will look like. They're official teasers, yes, but they're not the final box art. We'd like to apologize for crushing the dreams of anyone who got their hopes up. Really.
The box art for Grand Theft Auto titles have always been a point of much debate in the months leading up to a new release. Rather than baiting gamers, Rockstar has typically taken the conservative approach by keeping the artwork a secret until shortly before launch.
This time, however, it seems that Rockstar has chosen to break with tradition and ship out new "dummy" boxes to retailers.
These new dummy boxes feature the GTA IV logo superimposed over familiar game artwork (granted, the one in the middle hasn't been seen before). They're definitely a far cry from both Rockstar's typical teaser boxes (which have been sitting on store shelves for months now) and the standard box art of all major Grand Theft Auto titles released since GTA 3.
That being said, we're certainly not going to jump the gun and assume that these are the official box designs. EDIT: We've confirmed with Rockstar that these designs are official teasers, nothing more. Refer to the update at the top of this post.
So, are these new boxes instead a move by T2's marketing division - a sign of things to come, perhaps - or are they simply an attempt to show that GTA IV hasn't keeled over?
According to an article recently posted on XboxFamily.com, it may just be a bit of both. To paraphrase the article, "letters enclosed with the packages sent to retailers hint at further unreleased designs popping up soon".
Let's just hope these unreleased designs are more than Niko with a shotgun.
Source: GTA IV Official Box Art In-Hand
Related Link: GTAForums Topic
Wednesday, October 17, 2007
Posted by
Tsuroki
at
17:04
. Category:
General
Things have been quiet around here for far too long. After the announcement of GTA IV's delay and the predictable reaction from the community, it's as if everything just came to a standstill. Recently, there's been a significant lack of news to cover. Most fansites are turning to filler as a crutch to lean on. And for those of us who don't regurgitate the same old stories, it's as if we've curled up and died, even though we're trying harder than ever to stay on top of the latest developments. It's just hard to cover news when there's nothing new to cover.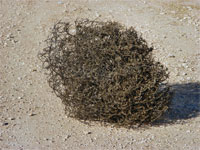 Yesterday would've been the official launch date for GTA IV, had it none been pushed back to sometime in early 2008. Many of us – me included – were hoping that something would be announced, released, or offered to the masses yesterday to help ease the pain of the rescheduled launch. We wanted something, anything, to distract us for the next few months. So, what did we get? We got silence. Terrible, terrible silence. (Listen closely enough and you can hear the sound of tumbleweeds ricocheting off the heads of frazzled GTA fansite editors everywhere.)
We're sitting here, knee-high in bags of Fritos and crushed cans of Mountain Dew, desperately scouring the web for whatever tidbit of unreleased information we can find. It's the original launch date and we were all relying on something coming out. But that something never came. And now the community is growing restless; they're pounding on our doors. They want more goodies, and we have nothing to offer in return. What can we possibly do?
Ever since Rockstar announced the delay, "breaking news" is neither "breaking" nor "news" – it's just broken. And now editors are taking it upon themselves to try and resurrect the hype for GTA IV by any means necessary. Some sites are giving obscure rumors far more credibility than they deserve. Other sites are hoping to pass off old content as recent news, tweaking the work ever so slightly in an attempt to keep agitated fans distracted. Other communities – much like our own – have chosen to simply ignore this sort of nonsense altogether. We've avoided covering the crap, reserving our precious resources for information that's more newsworthy.
Unfortunately, it doesn't seem like there's much else out there. There's just crap… and lots of it. And now we (and everyone else doing the same thing as GTA4.net) are being perceived as inactive and out-of-touch with the community. We've tried our best to figure out what's going on. We've been in touch with some of the big boys of the industry, too. Even they are unsure about Rockstar's plans – if any – for upcoming GTA IV coverage in the media.
Based on what we've been told by both Rockstar Games and various sources in the media (a UK Xbox magazine and a gaming website), the most we can hope for is some sort of update from Rockstar in the next couple of months. None of the magazines or websites we spoke to have been in touch with Rockstar recently, which suggests we won't be seeing previews for at least another month (or two). That means the next update is likely to be an official one, like perhaps a new trailer, a teaser site, or maybe even an official site launch. Something along those lines anyway. When we spoke to R* on September 6th, they assured us that the next updates "wouldn't be months away." Technically that doesn't rule out 1 month and 31 days, but we'll just have to wait and see. It's now been well over a month since that contact was made, so we surely can't be far away from an update now.
It's not much, but it's all we've got.
In other news, I would just like to remind everyone of the upcoming downtime for GTANet. We're transferring our network to new servers, so access to the sites might be a bit sketchy for the next couple of days. Check this topic on GTAForums for more information.
Sunday, October 14, 2007
For those of you who simply can't wait for your next instalment, over on the forums Nebuk has developed a fully-functional Niko Bellic to replace CJ in San Andreas, and myster92 has created a version of the blue Classique Stallion as seen in the IV trailers.
Installation is simple, all you need is a legal and working copy of San Andreas installed on your PC (please note the PS2 version cannot be modded). Remember to make backups of any files you are replacing or editing.
Install Niko Bellic:
· If you haven't got it already, download IMG Tool.
· Visit the download page here at GTAGarage.com.
· Follow the steps described in the above link to install the files.
Install Classique Stallion:
· If you haven't got it already, download IMG Tool.
· Visit the download page here at GTAGarage.com.
· Follow the steps described in the above link to install the files.
If you have any difficulty installing either mod, take a look at some of our Tutorials, or ask a question here.
Return to Archive.