Tuesday, January 22, 2008
GTA4.Net Progress
Posted by
adamcs
at
00:39
. Category:
General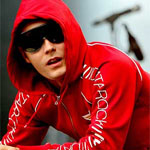 Datarock claim their music will feature in IV.
Incase you haven't already noticed, two new links have been added to the navigation at the top. We now have dedicated pages for Missions and Vehicles. Our Missions page summarises everything we know so far about the missions in Grand Theft Auto IV, and contains dialogue from the two missions ("Final Interview" and "Call and Collect") previewed by the gaming press last year. Our Vehicles page (created by the lovely STM) lists all of the vehicles that we know exist so far, and contains various details about each of them. Have a look and see what you think, and be sure to leave any feedback or suggestions at our forum.
In other news, a Norwegian band called Datarock have claimed that one of their songs will feature in GTA4's radio stations. The claim was made by Fredrik Saroea, one of the band's two members, during a recent interview. Source here, related forum topic here.