Tuesday, May 06, 2008
Take-Two sues Chicago Transit Authority
Posted by
Andy
at
01:07
. Category:
General
Reuters is reporting that Take-Two has just filed a lawsuit against the Chicago Transit Authority in response to the Grand Theft Auto IV transit ads being pulled in the leadup to the game's launch. From the article:
The video game's publisher Take-Two Interactive Software Inc. sued the transit authority in Manhattan federal court for violating its free speech and contractual rights, saying it pulled its posters within days of the ads first appearing on April 22.

Take Two accused the authority and its sales agent, Titan Outdoor LLC, of violating a $300,000 (150,000 pounds) ad campaign agreement that included running "Grand Theft Auto 4" poster ads on the sides of buses and transit display spaces throughout the Chicago transit system scheduled for six weeks between April and June.

The suit seeks an order for the transit authority to run the ads as well as monetary damages of at least $300,000.
I can't help but wonder whether or not the Miami Transit Authority will be slapped upside the head with a similar lawsuit. Back in late April -- only days before the release of the game -- Wacky Jacky apparently played a part in getting the GTA IV transit ads pulled in his native stomping ground of Miami. (On a related note: If Florida is America's wang, then Jackyboy must certainly be the wang of Florida. Just a thought.)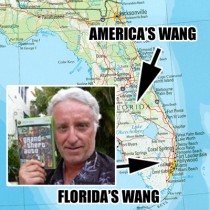 Kudos to Jordan for bringing the Reuters story to my attention.
Related Links: Reuters Article - Take-Two sues CTA