Tuesday, November 10, 2009
The Lost and Damned for GTA IV PC
Posted by
adamcs
at
12:39
. Category:
General
A new update released for GTA IV PC adds achievements for The Lost and Damned! At present, The Lost and Damned is only available on Xbox 360, after Microsoft reportedly paid R* $50m for two exclusive episodes. However, the terms of the deal were unclear, and nobody knew if it was a timed exclusive or a permanent exclusive.
So does this mean The Lost and Damned is making its way to PC? Probably.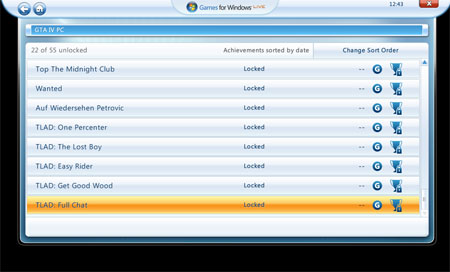 GTA DLC for the PC. Whodathunkit!
Related Link: GTAForums Topic
UPDATE:
The patch can now be downloaded manually from Rockstar's website. It features a number of updates and fixes including the conversion of all region SKU's into the same SKU, more freedom for users to customize controls, and several multiplayer fixes.