Tuesday, November 09, 2010
L.A. Noire Trailer Coming This Thursday
Posted by
adamcs
at
12:14
. Category:
General
Not GTA related, but may be of interest to some fans: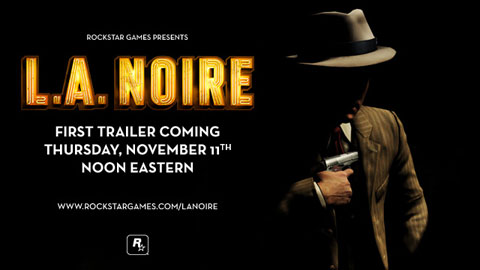 Rockstar Games has just announced that the first L.A. Noire trailer is coming this Thursday, November 11th. The trailer will be shown on the Rockstar News Wire and on an updated version of the L.A. Noire site.
Check out our partner site, LA-Noire.net, for a summary of everything we know about the game so far, and be sure to join the forum.