Cruisin' and groovin', with a lil' bit of unnecessary violence for good measure.
Although there are no new radio stations in The Lost and Damned, five of the existing stations have received updates. In total there are fifty-five new tracks, including some which were produced exclusively for this game. More information about the music featured in The Lost and Damned can be found on the official website.
Radio Station Updates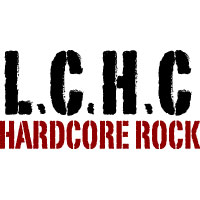 LCHC (WHERE HARDCORE LIVES)
Hosted by DJ
Max Cavalera
Steeped in a tradition of punk and metal, Liberty City Hardcore now features a new radio show hosted by DJ Max Cavalera of the legendary bands Sepultura, Soulfly and Cavalera Conspiracy.
"Slaughter of the Soul" - At the Gates
"Jailbait" - Drive By Audio
"Inner Sanctum" - Celtic Frost
"Drowned" - Entombed
"Dead Embryonic Cells" - Sepultura
"Dead by Dawn" - Deicide
"I Cum Blood" - Cannibal Corpse
"Call From the Grave" - Bathory
"Awakening of the Gods" - Kreator
"Fear of Napalm" - Terrorizer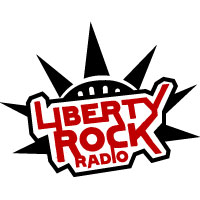 LRR 97.8 LIBERTY ROCK RADIO
Hosted by DJ
Iggy Pop
The inimitable Iggy Pop, the godfather of punk and garage rock, returns with more classic raging rock for the masses.
"Hair of the Dog" - Nazareth
"Renegade" - Styx
"Every Picture Tells a Story" - Rod Stewart
"Saturday Night Special" - Lynyrd Skynyrd
"Funk #49" - The James Gang
"Free Ride" - The Edgar Winter Group
"Lord of the Thighs" - Aerosmith
"Highway Star" - Deep Purple
"Touch Too Much" - AC/DC
"Drivin' Wheel" - Foghat
"Five to One" - The Doors
"Go to Hell" - Alice Cooper
"Jane" - Jefferson Starship
"Run to the Hills" - Iron Maiden
"Wild Side" - Mötley Crüe
"Wheels of Steel" - Saxon
"China Grove" - The Doobie Brothers
"Wanted Dead or Alive" - Bon Jovi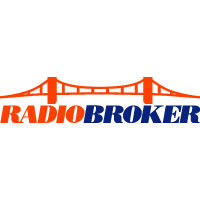 RADIO BROKER
Hosted by DJ
Juliette Lewis
Juliette Lewis is back with more contemporary rock to keep Broker's hipsters buzzing all night long.
"Shake It Loose" - Blonde Acid Cult
"Hell on Wheels" - Kill Memory Crash
"Get Ready to Die" - Magic Dirt
"Nouveau Americain" - Brazilian Girls
"Borderline" - Freeland
"The Hunger (Blood in My Mouth)" - Kreeps
"Radical Businessman" - Japanther
"Command" - Foxylane
"Body Language" - Monotonix
"Dance Girl (GTA MIX)" - Game Rebellion
"Blood on the Steps" - The Yelling
"I Walk Alone" - The Jane Shermans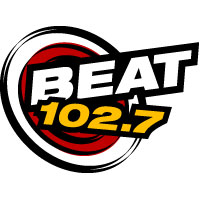 THE BEAT 102.7
Hosted by DJ
Funk Flex & Statik Selektah
Liberty City's home for hip-hop rounds out the original mixshows from Green Lantern and Mister Cee with two all new radio shows mixed by DJs Funkmaster Flex and Statik Selektah. The original Big Dog Pit Bull and Car Show Kingpin, Funkmaster Flex presents star-studded club bangers while the boom-bap ambassador, Statik Selektah presents a mix of truly exclusive original songs from the underground's elite.
STATIK SELEKTAH SHOW

"Here in Liberty City" - Termanology
"Car Jack" - Freeway
"Spit" - Saigon
"The Chase Is On" - Skyzoo
"I Hear Footsteps" - Consequence
"My Favorite Song" - Talib Kweli

FUNKMASTER FLEX SHOW

"Arab Money" - Busta Rhymes feat. Ron Browz
"Conglomerate" - Busta Rhymes feat. Young Jeezy & Jadakiss
"Swing Ya Rag" - T.I. feat. Swizz Beatz
"Jumping Out the Window" - Ron Browz
"Go Hard" - DJ Khaled feat. Kanye West & T-Pain
"Dangerous (Remix)" - Kardinal Offishall feat. Akon & Sean Paul
"Green Light" - John Legend feat. Andre 3000
"Love Lockdown" - Kanye West

BONUS TRACK

"Auto-Tune" - B.o.B.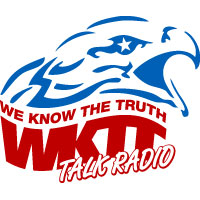 WKTT RADIO
Featuring
Martin Serious
We Know The Truth! Liberty's favorite conservative talk station just got even more Serious. The Martin Serious Show is the shock jock show that has changed EVERYTHING including moral standards and what is considered 'funny'. It's America's favorite everyman along with his colorful band of co-hosts including Lisa and Smithy the Sidekick.